Product Focus' Recommended Tools for Product Management Report 2021
This Product Focus report identifies the tools recommended and used by product managers to help them do their job. It's based on data from our extensive Industry Survey completed in January 2021.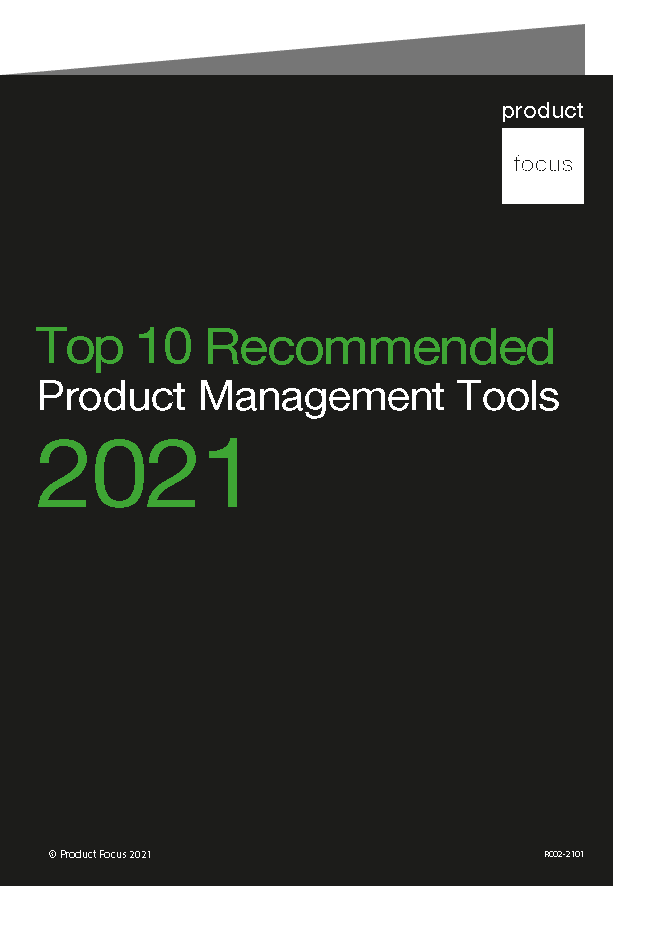 You can download a copy of the full Industry Survey here.
Tools are available to help across a wide range of activities. They include general office applications like Excel and those more directly aimed at product managers like Aha!.
Product Focus is a global thought leader in product management and the European leader in product management training and consultancy. Our goal is to help individuals and businesses deliver world-class product management. We hope this report will help you understand what's available in the market and find the right tool for your business.
Download the 2021 Tools Report
The top 10 tools
Our survey shows there is a wide range of tools used by product managers. We asked, "Is there a tool you would definitely recommend ?"  Nearly 200 were mentioned and the pie chart shows the top 10 answers.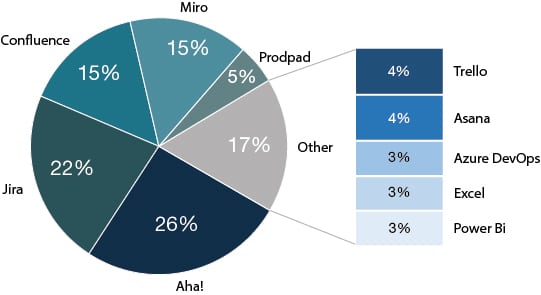 One big change from last year is how popular Miro has become – maybe because we've all been working from home.
Although these may be product managers' favorite tools, the ones mentioned as most used are generic office tools like Microsoft Office and the Google Suite. Given their ubiquitous availability in business perhaps that's unsurprising, but it also may be related to their flexibility.