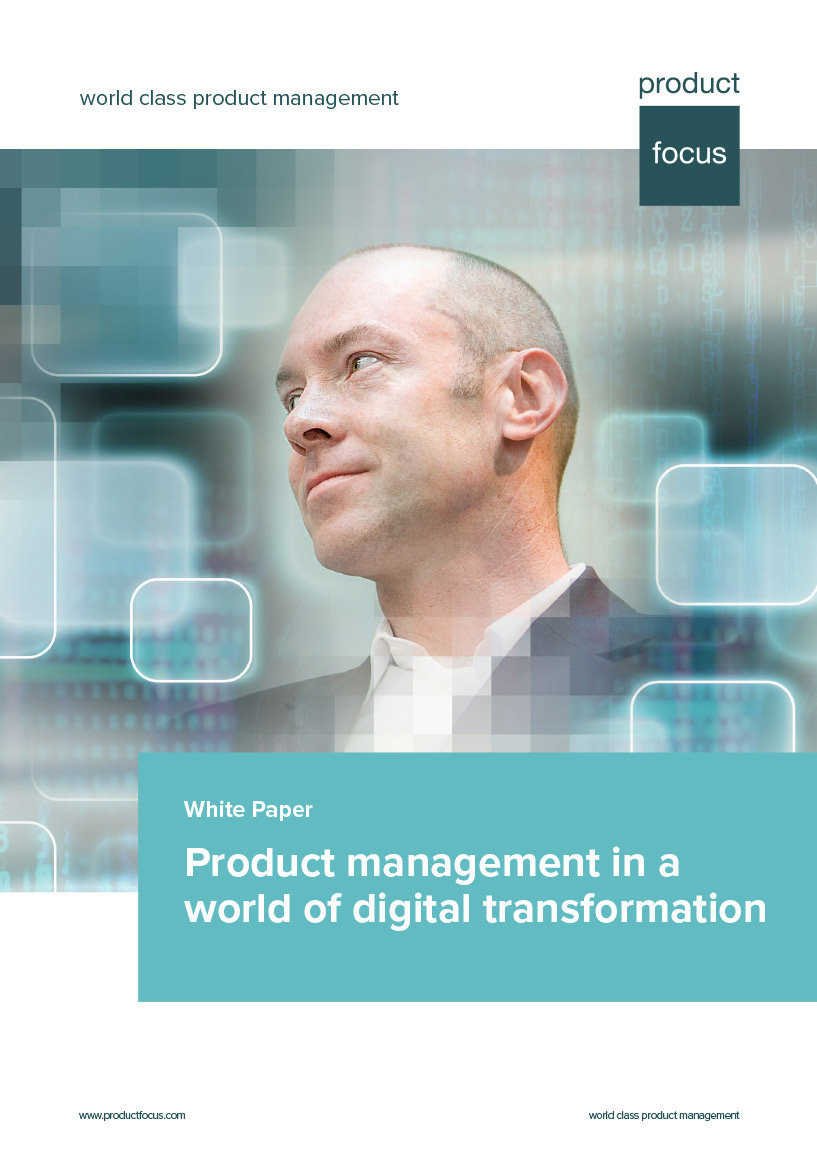 Read our white paper
This white paper is for product managers working in organizations undergoing or considering digital transformation.
It aims to help you make sense of the deluge of online information about this topic so that you can separate the reality from the hype. We also explain where product management fits and why we believe it is becoming increasingly important.
It is based on our experience of working with hundreds of companies and product leaders striving to understand what this means.
We hope it will arm you with an understanding and perspective that gives you credibility and influence within your organization.
Download the white paper to understand the following:
– What is digital transformation, and what does it take to be successful?
– Is moving to Agile the same as digital transformation?
– What part does product management play?
Complete the form to go to the download page for the white paper on Product management in a world of digital transformation. If you already have a free Product Focus Toolbox Account you can log in here to get all our white papers.