Our Product Management Journals focus on key topics for Product Managers, Product Marketers and Product Owners. Sign-up for free below.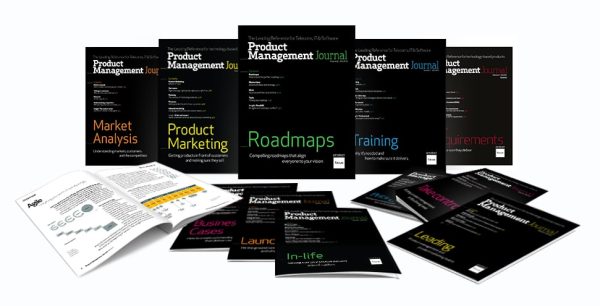 Each Journal is packed with best practices, insights and tools to help make your day-to-day job easier. Whether you are looking to understand about Roadmaps in more detail, need help with requirements or launching your first product – our Journals will help.
We regularly update our Journals to make sure they remain relevant and useful.
You can see the full range of Product Management Journals below. Also the contents page of each Journal and a selection of sample articles.
Read the complete Launching Journal online here for free now.
Get all 14 Journals for free now
It's easy and free, just click the button below to sign-up to our Toolbox.
Don't worry, we won't ask for payment details – it's free. However, the deal is that we'll send you an email each week about new content, upcoming webinars or training. You can unsubscribe from the toolbox at any time. Privacy Statement.
When you click the button, we'll ask you for some simple details to quickly set-up your account on the Toolbox. This includes sending you an email to check it's you.
You'll then be able to download the Journals and all our other free content.