All you need to think about in product management
Our Product Management Tube map is a fun way to cover all the things we think you need to know about in product management and product marketing.
The tube lines represent major areas in product management and the stations are important topics.
Every product job has a different context. And responsibilities vary from company to company. So, you may find some topics that are not relevant for you. But Mind the Gap… in many companies, the focus is on Agile and Product Owners and the strategic & leadership role of product management is missing!
Download Infographic     Sign-up for all our free resources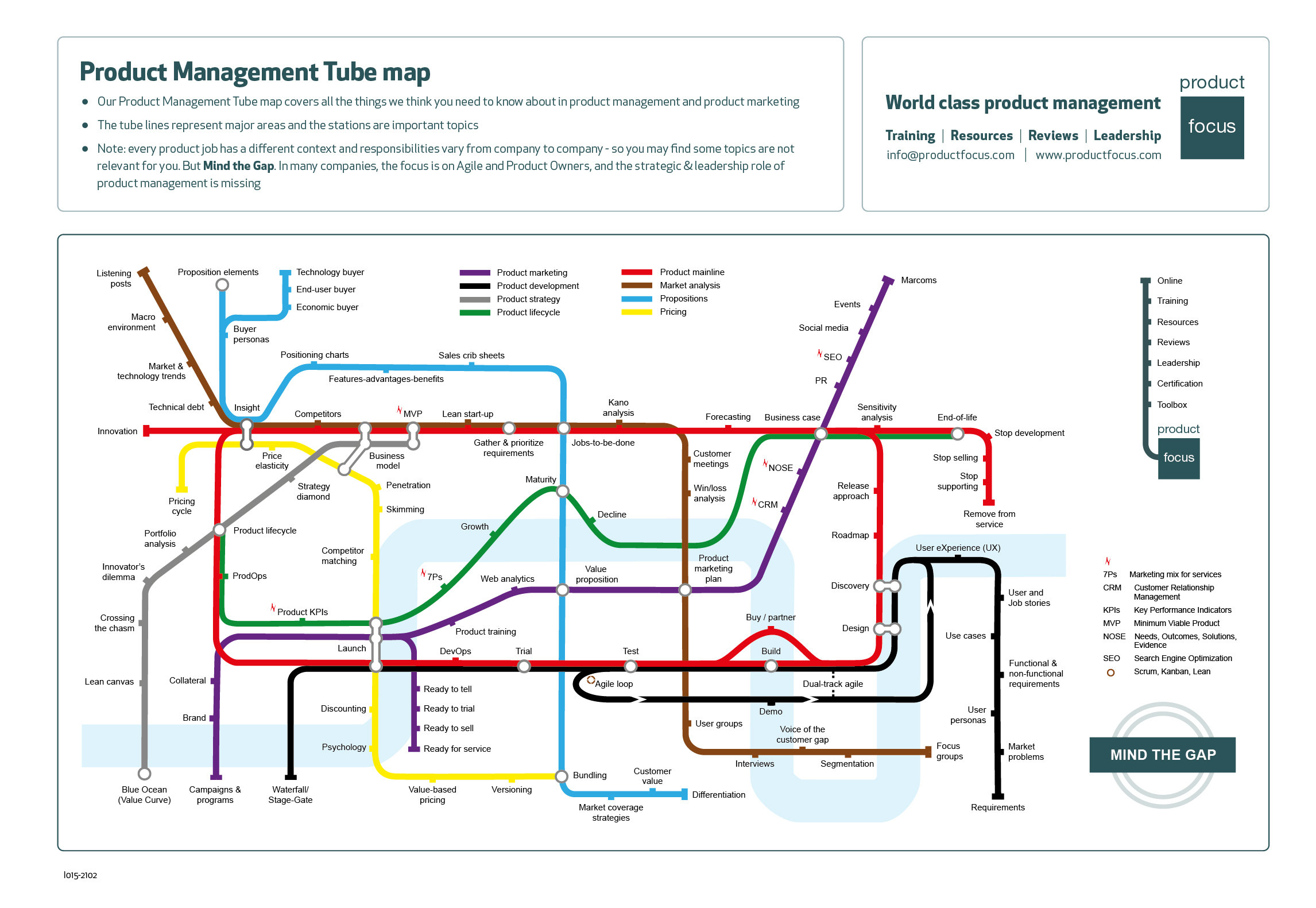 See this interesting blog response to the Tube map from Arthur Meadows.
We'd love to hear your thoughts at [email protected]