Who does what in your business?
The Product Activities Framework identifies all the product management related activities that should take place in any company with products. Click the button below to get your FREE copy.
Sign-up for all our free resources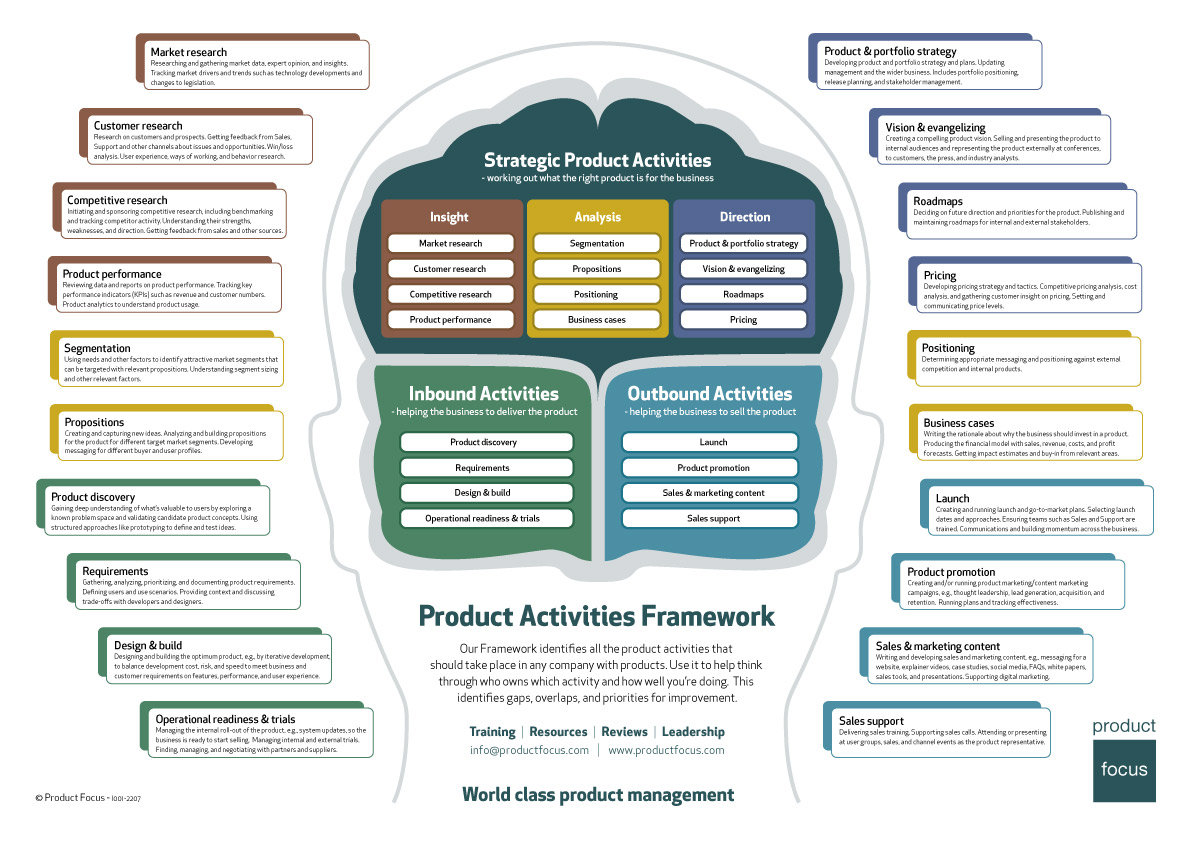 Note: this is the blueprint your product team needs.
Use the Product Activities Framework to:
See essential product activities in one picture
Identify owners for every activity
Agree on team boundaries and responsibilities
Prioritize areas for improvement
Provide a standard big-picture view and reference for all teams
Get the Product Activities Framework
It's easy and free, just click the button below to sign-up to our Toolbox.
Don't worry, we won't ask for payment details – it's free. However, the deal is that we'll send you an email each week about new content, upcoming webinars or training. You can unsubscribe from the toolbox at any time. Privacy Statement.
When you click the button, we'll ask you for some simple details to quickly set-up your account on the Toolbox. This includes sending you an email to check it's you.
You'll then be able to download the Product Activities Framework infographic and all our other free content.
If you already have a Toolbox Account, you can log in here.