Our world class training is now a live online experience.
If you're working at home, or it's too expensive to travel, then online training is a great way to upskill, increase the value of what you bring to your company and protect your career.
The course is called Product Management and Product Marketing for technology-based products.
Why attend?
Immersive experience. This live online interactive course with a small group of delegates will keep you engaged and energized, so you learn more.
Become more effective. Learn the full range of skills and tools used in leading companies today and get best practice templates and checklists that can be used straight away.
Gain confidence and insight. Through a thorough understanding of your role and by sharing experiences with peers from other companies.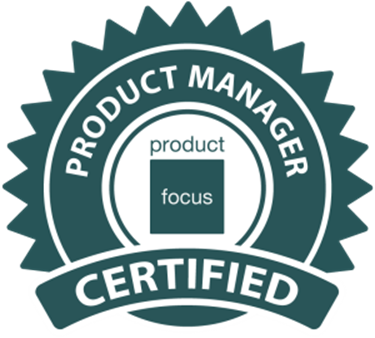 Get certified. Become a Product Focus Certified Product Manager and demonstrate your commitment to professional development.
Quiz expert instructors. All are highly experienced product managers with in-depth experience across a wide range of companies and industries.
Post-training support. Delegates get access to our online Toolbox – an industry-leading source of best practice tools, content, and videos.

You can see the Course Details and Certification Information in the tabs below.