In most businesses, there are several different roles that are involved in product management. A product manager job description will depend on the responsibilities a role has and the activities it does.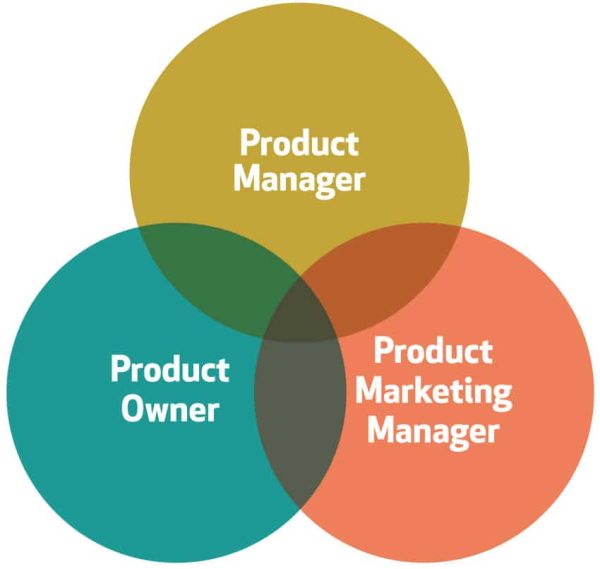 The different product roles
Product management is done differently from one business to the next. It depends on the size of a company, if the products are software, physical products, or services, and if the company is selling to businesses or consumers. It makes a single product manager description very difficult.  
To add to the confusion, there are lots of different job titles that focus on different product-related activities. Three of the most common – Product Manager, Product Owner, and Product Marketing Manager are shown in the diagram below.  
As you can see from the diagram, these product roles often overlap. And what makes it even more confusing is that these roles are set up differently from one company to the next.