As a product manager for a Business to Business (B2B) product, there are at least 4 times that you get to speak to customers. But why would you bother?
We believe Product Managers need to talk to customers.
There is nothing else more important. Without meeting and talking to customers how can you understand them?
Without understanding them how can you deliver value to them? If you manage to be successful without talking to customers you are just very lucky.
The First Three Meeting Types
Meeting customers is only the beginning, as not all customer conversations are created equally. There are several times when Product Managers meet customers. The three most common ones are:
#1: Selling – Product Management often supports the Sales team in the sales process. In B2B companies with complex products and few customers, this is sometimes inevitable, as we are the people who know the most about the product. Product teams should ideally be involved in the later stages of selling though, not too early – and not all the time – otherwise, it can be a high burden. Hopefully, you have a pre-sales team who can help keep this activity to a manageable level. And, you can make sure you empower the sales team with tools and resources that will help them in the early stages so they don't need to rely on you.
#2: Supporting – In many businesses, there are times when the Support team has to give up and pass the customer over to Product Management. I have even known a case where the product team was 2nd line support! I definitely don't recommend this level of day-to-day involvement, as it can easily suck up all your time on firefighting. But sometimes it is inevitable that things will end up on your desk.
#3: Apologising or saying 'No' – This can happen when something has gone wrong or you're not giving the customer what they really want. Maybe you're going to deliver later than promised, not include a feature they need or retire something they care about. The Sales team doesn't want to be the ones telling the customer the bad news because they want the customer to think of them as a friend, so they call in the Product Manager to be the 'bad guy'.
While these are all opportunities for Product Managers to communicate with customers, they provide very limited opportunities for learning and creating real value.
When you are Selling, the customer is usually focused on quite a narrow domain, and is always wary of generating costs as after all you want them to pay for something! They are typically also looking for something that you have now and not what you are thinking about for the future. The discussion is a negotiation.
When you are Supporting, the customer has a problem and simply wants it solved so they can go back to their work. Your best course of action is to help them quickly then get out of the way.
And when you are Apologising, the customer often just wants someone to shout at or metaphorically 'kick'. You are already on the back foot because the customer is unhappy and maybe even angry. It's certainly not a good basis for an exploratory and collaborative discussion.
The Most Important Meeting Type
None of these scenarios puts the customer in an open mindset. That is why the 4th time that Product Managers meet customers is the most important!
#4: Discovery – This means time talking to customers purely to understand what needs and problems they have. There is no expectation of a sale or a direct outcome. The purpose is to learn. I have found this the hardest type of meeting to arrange but it's by far the most useful.
It doesn't matter what your methodology is. You might apply lean startup, dual-track Agile, continuous discovery or simply have 'analyze' and 'specify' phases in your stage-gate process. All of these include discovery activities.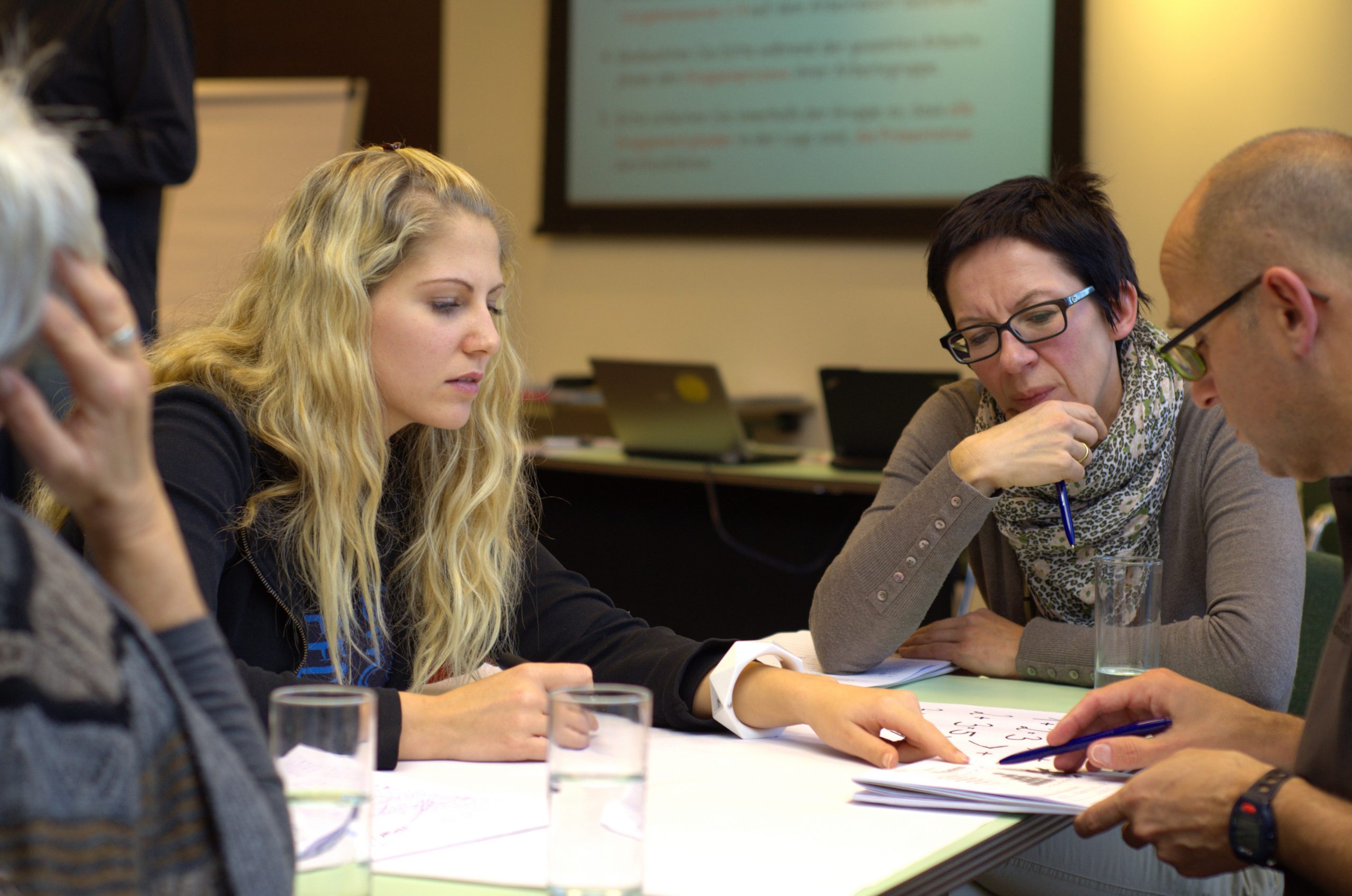 To get the most out of these opportunities, you want your customer (or potential customer) to be open and collaborative. There are many approaches that can be used here: check out our previous post on the subject here. You want them to talk about the problems they have, that you might be able to solve for them. You want to hear about how they have tried to solve such problems in the past and how important this is to them.
Make the Time
One example of this type of meeting that I had included a less than a 24-hour trip to the USA from the UK for a 4-hour meeting. That might sound expensive and time-consuming for some people. But picture this: 11 senior people representing all functions for the single biggest customer in your industry spending that much time with you.
I'm sure you can imagine how many insights I got from that discussion. Insights that supported or helped steer my strategy for the next year. They spent the entire time in the room with me (apart from the few minutes that one of them took to ask a question of one of their team to clarify something).
That was the single best session for getting customer insights I have ever had. In real terms, it cost in the region of £5,000, but in support of multiple million-dollar development programs, there can be no questions about the ROI.
Sales as the Gatekeeper
One of the biggest challenges can be that Sales own the customer relationship, so they often have to organize the meetings. This can complicate things as customers may assume that the sales team wants to come to see them to sell something, meaning that the customers will not be open to the meeting, or will arrive in a defensive frame of mind. And for Product Managers, they can often find the only way they can meet the customer is when 'holding the hand' of a Salesperson.
Remember there is no rule that says you can't meet customers without Sales, although they will often insist on attending the meeting as well. If you are not careful to keep them on track they may well try to turn the session into a sales opportunity as soon as they hear the customer is interested in something; even if you don't have it available yet! Then you will find the customer will 'shut down' partway through the session.
I am not really criticizing Sales here though, as it is their job after all to sell the products we make. But long-term and bigger success come from high-quality Discovery. Getting agreement in advance with Sales on the rules of engagement is key to keeping things on track.
BONUS Meetings
While there are 4 main times Product Management meet customers, there are a few other BONUS occasions when you might also be able to get customer time:
BONUS #1: Regular Business Reviews – Many companies will have regular reviews with key customers or big accounts. Sales or Account Management usually run these. Product Management is often not included in reviews, but it can be a great opportunity for you. In my first product role, we had QBRs (Quarterly Business Reviews) with our key customers, and I was typically invited (even when they were in other countries). It came as a shock to me in my next role that this was not standard practice as I always got lots of value from such meetings. So, after some negotiation with my new Sales team, I was added to their customer reviews.
BONUS #2: Win/Loss Reviews – Many companies conduct win/loss analysis purely internally. But the most enlightened ones get customers to come along to such reviews. Without this, the risk is that Sales will always say you lost because "We were too expensive" or "We have a bad product", while if you win they will say it was all down to the "relationship". Sometimes these statements are true, but often it is convenient for them to say that they were the source of the win and Product Management was the source of the loss. Words directly from the customer can be far more insightful here.
Always be on the Look-out
Many Product Managers find themselves traveling a lot; it's 'part of the job'. We visit customers, suppliers, partners, other teams, attend conferences and many more events. Let me let you into a little secret: so do your customers!
HIDDEN BONUS: In the Street – Chances are when you are sitting on that plane or train there is a customer not far away from you, maybe even right next to you! Many Product Managers are reasonably out-going, but there still seems to be some resistance to striking up a conversation with the stranger they find themselves sitting next to. I have been lucky enough to have some great conversations with people I met in transit that have led to some great insights and future customers.
This obviously has to be done with some care and respect. I am not suggesting you go and strike up a conversation with every person you walk past, but especially on planes and trains, a quick introduction can make the journey more pleasant. If the other person seems disinterested, then simply leave them alone. Chances are from just the initial exchange of names and the business you are in you will soon know if there is any benefit to talking further, and they will make a similar quick judgment.
So good luck with your meetings and get out there and find more opportunities for discovery.
Phil Hornby
Independent Consultant